Well the last of an astounding five Love Cherish Adore wedding fairs is now sadly over with…and what an amazing day it was at Ayers House!
As sponsors of this fair, we were able to showcase our own display along with some amazing collaborations with other like minded vendors.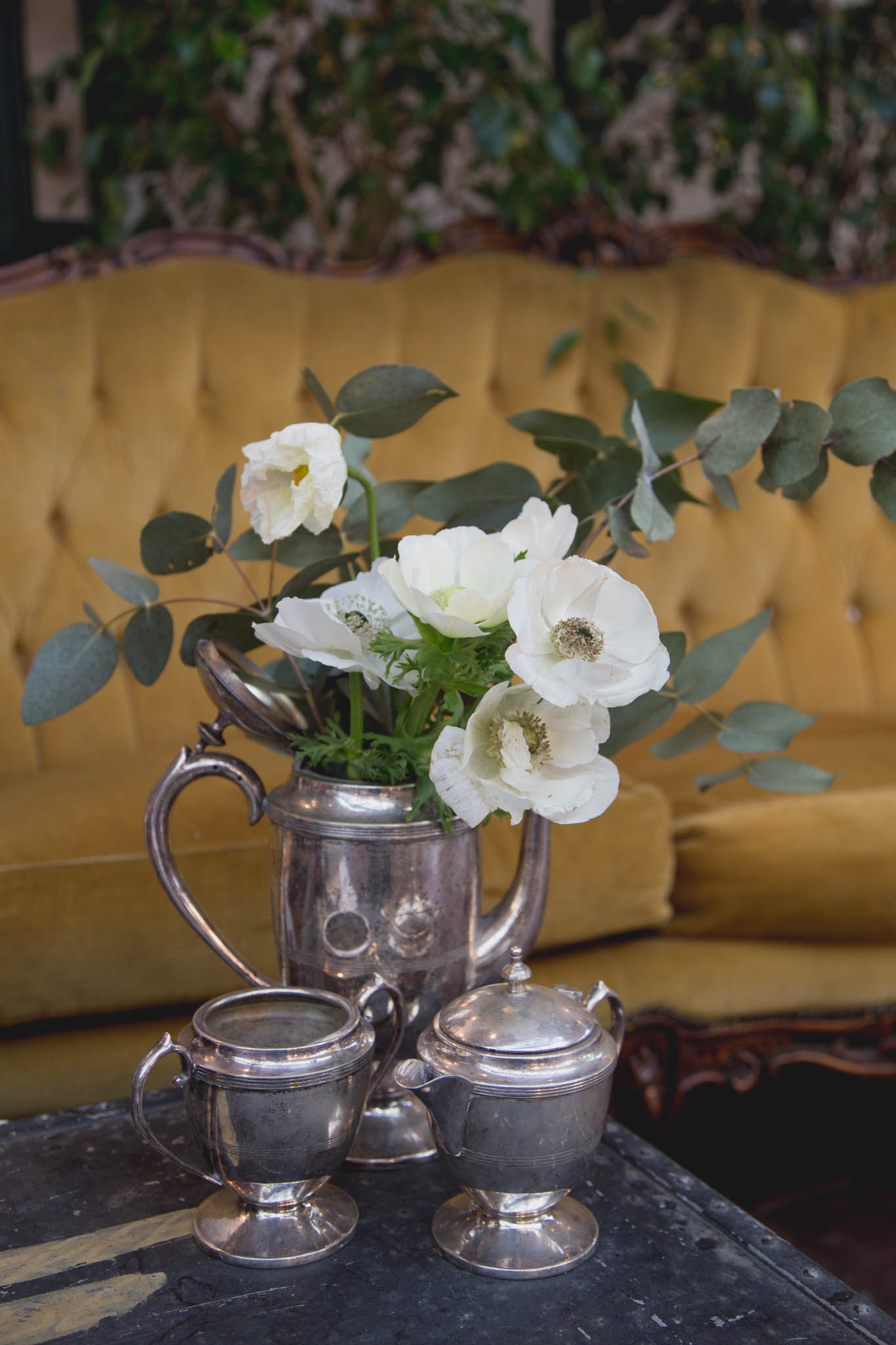 ____________________
The long table in the library was a take on a mad-hatters tea party with use of our teapots, teacups, trays, cake stands, tins and other mis-matched vintage goodies! Ayers House showcased their Chiavari chairs, while Lilli-Anthus stunned us with her floral expertise once again.
____________________
Our timber barn trestle tables are a great match for the Conservatory, which is only one of the reception rooms on offer at Ayers House. Here we showedour mis-matched vintage plates, glassware and cutlery pretty vintage mix with the venue's Bentwood chairs, Lilli-Anthus' floral centrepieces in their crystal vases and our brand new Copper place cards holders, which Jess Matthews Design hand wrote each place card.
____________________
The lawns out the front of the venue offer the perfect setting for a ceremony, where we were able to show what a real-life ceremony would look like, complete with our birch and timber arbours, signing table and our mis-matched vintage timber chairs.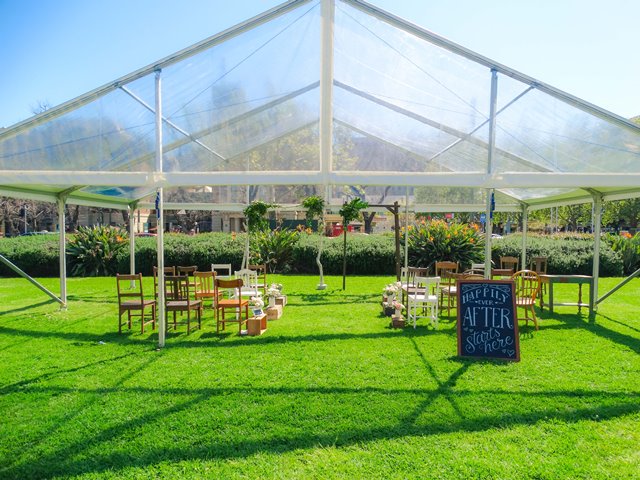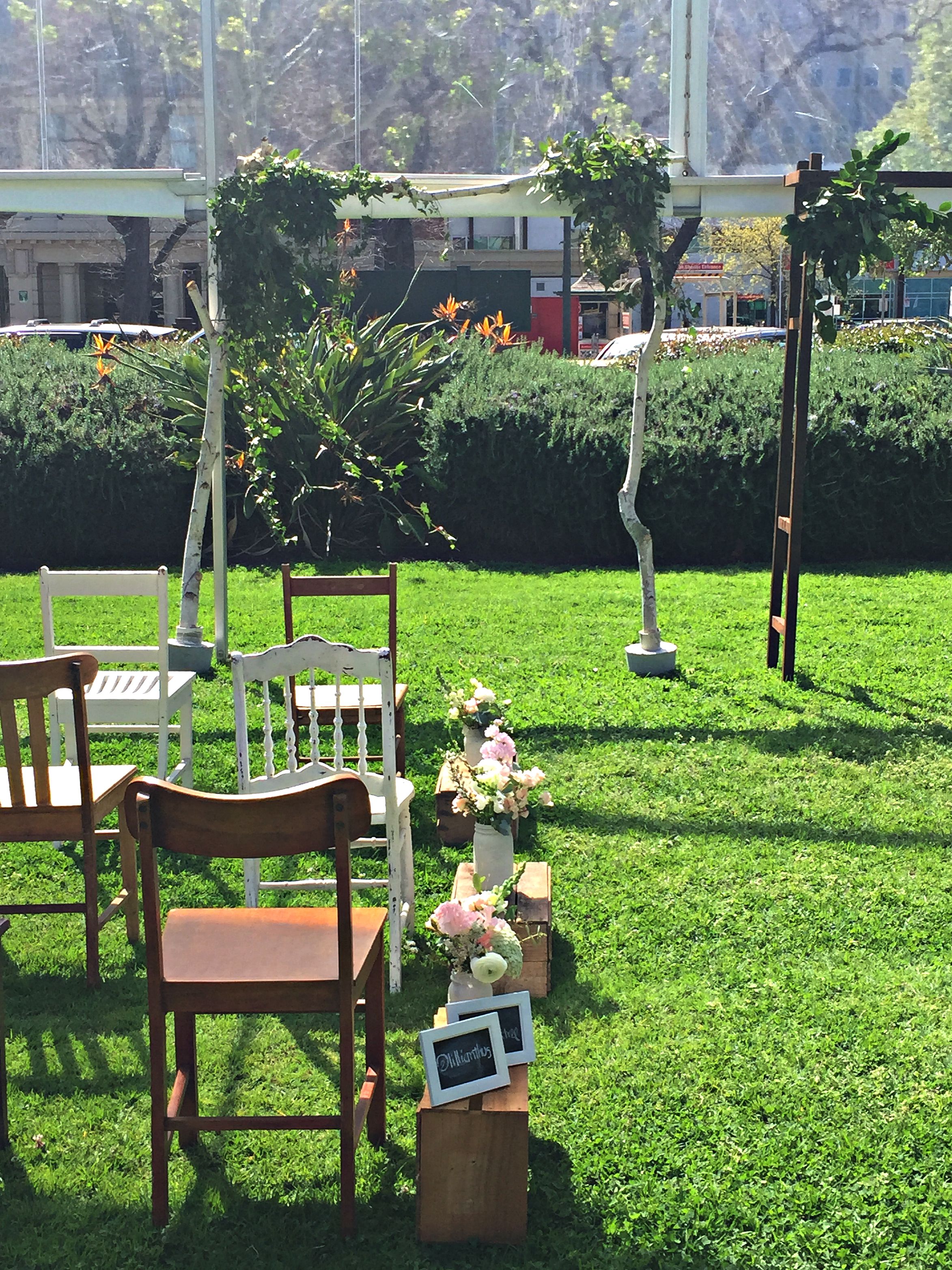 Arbour greenery & aisle flowers – Lilli-Anthus // Artwork on By The Oaktree chalkboards – Jess Matthews Design  // Clear Marquee – Adelaide Hills Party Hire
____________________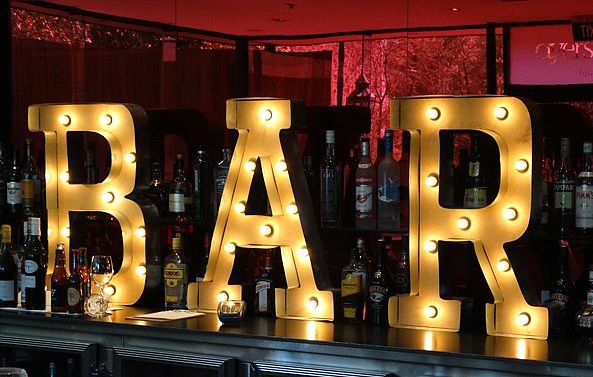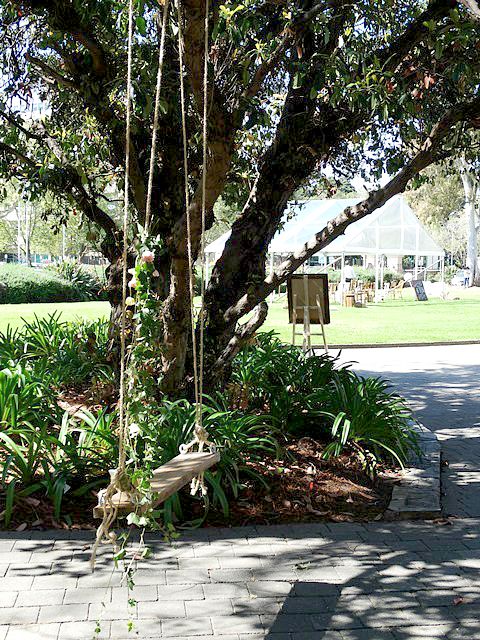 See you next year! xo
{
Comments are off for this post
}